'Compulsory' mental health education call to tackle suicide in Wales
Ivy Madziva
'Compulsory' mental health education call to tackle suicide in Wales.
GETTY IMAGES
Mental health education should be compulsory in schools in Wales to tackle the number of suicides among men, according to Samaritans Cymru.
The charity is also calling for basic mental health awareness training for all teachers in Wales.
Schools in England will deliver mental health education from 2020 and Samaritans Cymru said Wales should too.
The Welsh Government said it had launched a new curriculum dedicated to mental wellbeing.
In 2017, 360 people in Wales took their own lives – about three times the number killed in road accidents – and 77% of those were men.
The figures also show men aged between 40 and 44 have the highest suicide rate in Wales and that rates are two to three times higher in the most deprived areas compared with the most affluent.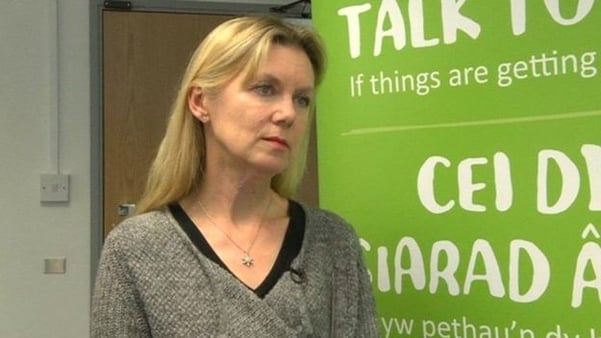 Sarah Stone says Wales is a step behind England
Sarah Stone, the executive director for Samaritans in Wales, said male suicide could be tackled in schools.
"We must equip boys and young men with the resilience and skills to manage their emotional and mental health so they can face the future with optimism," she said.
"Effective suicide prevention must be based on prevention and early intervention."
Samaritans Cymru also called for basic mental health awareness training as part of teacher training.
She added: "We have welcomed the statutory inclusion of mental health education in England. We believe it is crucial to achieve this in Wales too."
James Downs, a Cambridge University student from Wales, developed OCD, depression and anorexia during his teenage years. He played truant from school and became increasingly isolated.
"I assume my teachers weren't concerned about me being absent because I would get top grades anyway," he said.
"As well as learning maths, science and Shakespeare, there should be room to learn about resilience in the face of the challenges life throws at all of us, and importantly, how to manage mental health.
"What does it say of our education system if there are people like me who may well be leaving school with good CVs, but are totally unequipped to cope with the basics of life?"
Cardiff University student Rosie Moore was diagnosed with depression and anxiety aged 19, but believes she could have accessed help earlier if her teachers had spotted the signs.
She believes her mental health was impacted on when her brother died, aged 18, when she was six years old.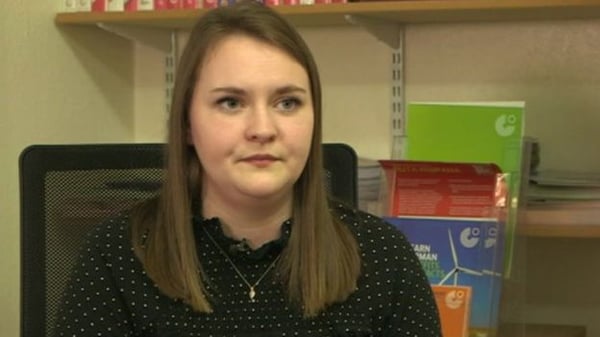 BBC WALE
Rosie Moore believes teachers should receive specific training
"I really could have benefitted from some sort of professional help but nothing happened," she said.
"None of my classmates or immediate teachers knew what had happened and one teacher asked me if I had been off with a cold when my brother had died a few days previously.
"I was exhibiting signs of anxiety even then and, if that had been picked up, I could have got counselling or been referred to a GP very early on."
Education Secretary Kirsty Williams said a new area of learning dedicated to health and wellbeing in the curriculum put mental health in equal value to other subjects.
"We have also invested £1.4m to run in reach pilots such as the CAMHS project which introduces mental health practitioners into schools to support both teachers and pupils in identifying and dealing with mental health concerns," she said.
Creative Commons Disclosure
This news article was published by BBC NEWS. Click here to see the original post.
About the Mandatory Training Group
The Mandatory Training Group is the leading UK provider of accredited healthcare and social care statutory and mandatory training courses, programs and qualifications.
Click on the links below to find out more about our mental health training courses
Contact our Support Team on 02476100090 or via Email for more courses relating to the Care Quality Commission (CQC) and other regulatory compliance requirements.
'Compulsory' mental health education call to tackle suicide in Wales